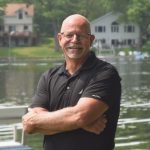 Michael (Mike) Arndt
Founder / New Business Development
Mike has over 40 years of diverse experience within the manufacturing industry. During that period of time he has held various positions with increasing responsibilities. Mike is a Journeyman Diemaker / CNC Machinist, has led and managed a $25M Tool and Die Business Unit, served as COO of a multi-million dollar machining only facility and now serves as the New Business Development Manager for Tebis America, Inc., a German owned CADCAM solution provider.  Mike is skilled at developing long term, high quality, client relationships and has built a superb reputation among his clients and peers with his high level of fairness, honesty and integrity.
Mike has a true entrepreneurial spirit and considers his greatest accomplishment in life to be the proud father of two loving and compassionate sons that have traveled the world over.  When not involved in business related activities Mike enjoys cooking, traveling, exploring urban environments and anything that involves boats, beaches, and water.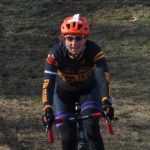 Jennifer Byle, PE
Owner / VP of Engineering
Jen has over 15 years of civil engineering experience and is a registered professional engineer in the State of Michigan.  For the past 14+ years she has been the design engineer for a variety of transportation infrastructure projects ranging in size from multilane freeways and interchanges to local roads and non-motorized and pedestrian facilities.  Jen is very familiar with state DOT and AASHTO standards and is well-connected in the engineering community as an active member in both the American Society of Civil Engineers (ASCE) and National Society of Professional Engineers/Michigan Society of Professional Engineers (NSPE/MSPE). Her peers know that they can rely on her for any task to be performed with attention to detail and that she will go above and beyond to create a quality deliverable. 
Ms. Byle graduated from Michigan Technological University with a BS Civil Engineering in 2005 and obtained her MS Civil Engineering from Michigan State University in 2012.  She was awarded the "Young Engineer of the Year Award" in 2015 by the Western Michigan Chapter of the National Society of Professional Engineers.
When not working on solutions to complex engineering problems, she can be found out on the mountain bike trails or rural gravel roads with her husband (also an engineer) enjoying life in nature on 2 human-powered wheels.